Webinar: Make NetX your IN-APP-DAM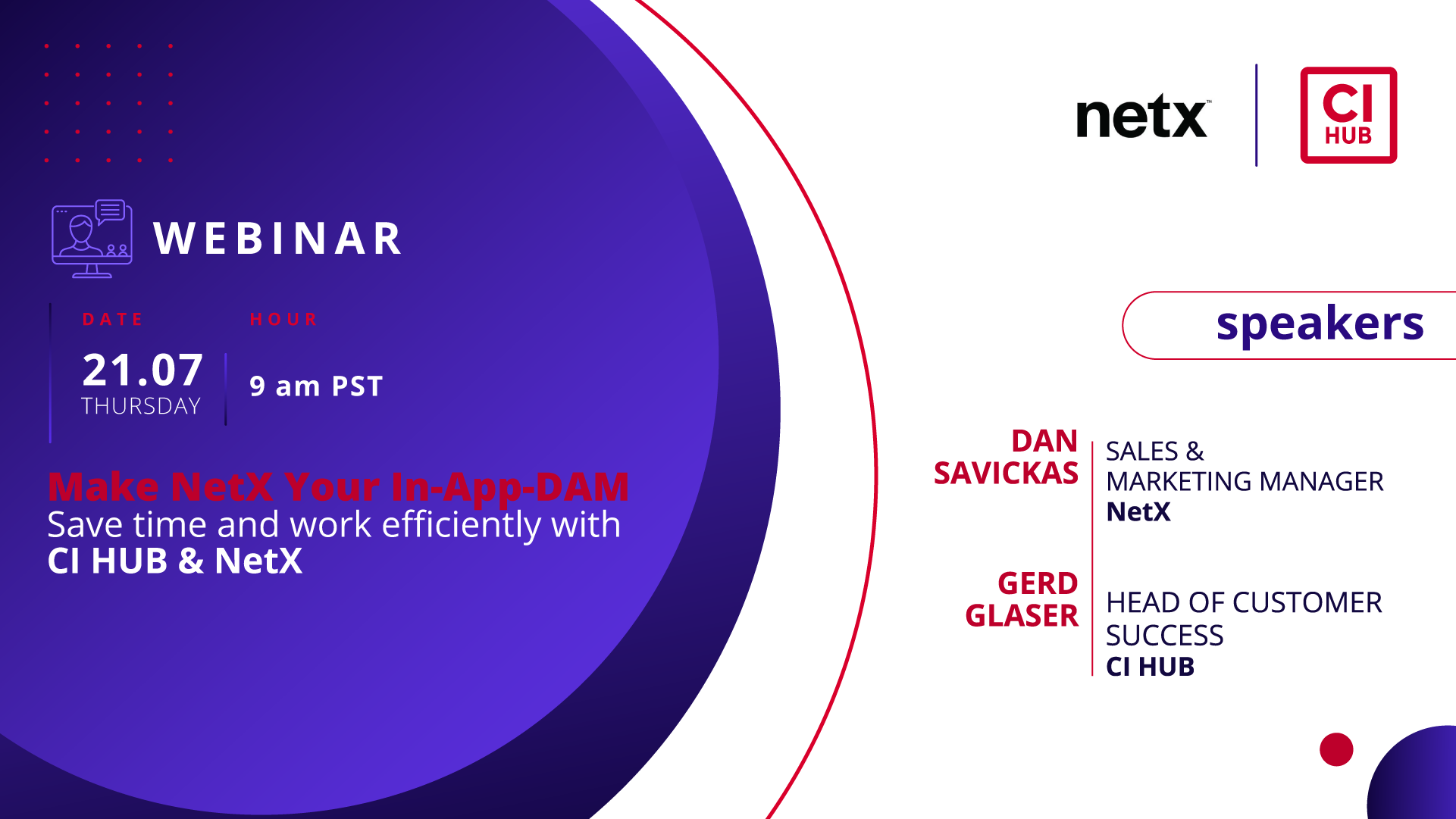 SIGN UP FOR THE EVENT

Thursday, 21, July 2022, 9 am PST.
Online
You have no time on the above date?
Then register to receive a recording of the webinar!
Gerd Glaser
Head of Customer Success at CI HUB
The CI HUB asset panel plugin for Adobe Creative Cloud, Microsoft 365, Google Workspace, Figma, and Sketch applications connect your brand assets within NetX to your creative apps.
Join our webinar presenters to learn more about streamlining your workflow and enabling your team to work smarter, not harder.
Step 1: Register
Fill in the short form and download the event to your calendar. You will receive a confirmation email with a unique link to the webinar from CI HUB.
Step 2: Participate
A short time before the webinar will begin, click the link you have received via email to participate in the webinar. We will send you an email reminder a few days earlier to make sure you won't forget.
Step 3: View On-Demand
After the webinar you will receive another email with a link for downloading the recorded webinar. You can also give us feedback and ask further questions.
Registration for this webinar is now closed

If you've missed the webinar, you can now watch it and get all the insights about the CI HUB Connector & NetX directly from the experts.
Don't search, just use.
CI HUB connects all kinds of brand assets spread across various locations to the relevant people. Assets become easily available in your favorite creative or productive applications. This makes you even more creative and productive and improves efficiency and accuracy.