From September 14th to 15th, 2023 It is DAM NY time again and Henry Stewart is going to put on another great event this year. Digital Asset Management is grown nearly exponentially over the past 20 years and is now a key topic for freelancers to multinationals. DAM NY is one of the HSE industry events and brings together key players, innovations, and insights. This is a number huge event in the DAM calendar, and CI HUB is all set to make its mark at this exciting gathering at booth number 27.
Unlocking the Future of Digital Asset Management: CI HUB at DAM NY 2023
DAM NY 2023, promises to be a hub of knowledge exchange, collaboration, and inspiration. CI HUB, leading connector in the DAM/MAM/PIM world, is bringing its innovative solutions and there might be a few extra surprises as well. With its commitment to simplifying and enhancing digital workflows, CI HUB is focused on making it easier for your company to utilize all its Digital Assets across the organization.
The CI HUB team will be represented by
Andreas Michalski, CEO & Founder of CI HUB (find him on LinkedIn)
Gerd Glaser, Head of Customer Success (find him on LinkedIn)
Temor Aziz, Director of Enterprise Sales (find him on LinkedIn)
Partner Spotlight: Collaborative Synergy
At DAM NY 2023, CI HUB isn't just showcasing its own capabilities. The event is a stage for collaborations, and CI HUB's partners are equally excited to share their insights. Among these partners are Censhare, Acquia, Sitecore, and FADEL, to name a few. Be sure to check out their blogs:
Navigating the Event: Resources and More
To make the most of DAM NY 2023, it's crucial to have a clear roadmap. Fortunately, Henry Stewart Events has you covered with detailed resources:
Agenda: There are many key talks by industry experts
Speakers: Speaking of industry experts…
Upcoming CI HUB Events: A Glimpse into Tomorrow
Looking beyond DAM NY 2023, CI HUB has a series of exciting events lined up:
An Amazing Partnership with Fantastic Benefits: A Look into the Future Dive into the future of DAM with CI HUB's groundbreaking partnership opportunities. Learn more about this event here.
HSE Webinar: Uncovering the Hidden Stakeholders of Your DAM Gain fresh perspectives on digital asset management through CI HUB's insightful webinar. Discover the hidden stakeholders that shape DAM success here.
Meet CI HUB at Adobe MAX 2023 Conference Get ready to connect with CI HUB in person at the Adobe MAX 2023 Conference. Immerse yourself in creativity, innovation, and magic. Learn more about their presence at Adobe MAX here.
In Conclusion: A Bright Future Beckons
As DAM NY 2023 approaches, the excitement in the DAM community is palpable. To celebrate, we are hosting a Sales Club Dinner, sign up here.
CI HUB's presence promises innovation, collaboration, and insights that will shape the future of digital asset management.
The world of DAM is evolving, and CI HUB is leading the way.
Be sure to sign up for our newsletter to keep up to date with all the new advancements and events from the CI HUB team.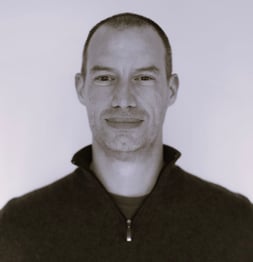 Article by
Nick Stein
Head of Marketing at CI HUB Nick Stein has 20+ years experience in Marketing which includes managing the Manchester United sponsorship. For the past 15 years he has been a Marketing consultant guiding start ups at various stages to exist, mergers and funding rounds. He is also an experienced founder with an exit behind him with OnePlayerDown.