Join us at the Adobe MAX 2023 conference, the ultimate gathering for creative professionals, held in Los Angeles from October 10th to 12th.
Immerse yourself in a three-day experience packed with cutting-edge innovations, inspiring keynotes, hands-on workshops, and networking opportunities with industry experts. .
Find Inspiration Everywhere
Discover the latest trends in design, photography, video editing, web development, and more, while connecting with a vibrant community of fellow creatives. Don't miss out on this extraordinary event that will ignite your creativity and fuel your professional growth.
CI HUB is attending the Adobe MAX 2023 Conference as a Gold Sponsor
CI HUB wouldn't miss the opportunity to be part of Adobe MAX 2023. We are very honored to announce that CI HUB is proud to be one of the gold sponsors of this year's conference and will have the opportunity to present the benefits of CI HUB Connector to the world.
Save the Date
Visit the team onsite at our booth and attend our inspiring session "Leveraging the Adobe Ecosystem by Connecting Everywhere" held by Andreas Michalski, CEO and founder of CI HUB, and Gerd Glaser, Head of Customer Success. Where you can learn, how to Simplify your efforts and become future-proof by leveraging the Adobe ecosystem and expanding it to Microsoft Office, SharePoint, WordPress, Google Workspace, and many more applications. In this session, learn how seamless collaboration across your organization can help you deliver better work, create faster results, and save money.
Join us to discover:
How to explain the benefits of a new solution to corporate IT and security
How to combine the power of Adobe Express and AEM Assets
How to differentiate solutions by capabilities and enterprise readiness
How easy it is to roll out a connector to 10 or 500 users
Everything you need to understand "in-app connectors"
Date and time:
Tuesday, Oct 10, 2:00 PM - 2:30 PM PDT (11:00 PM - 11:30 PM CEST)
The CI HUB team will be represented by
Andreas Michalski, CEO & Founder of CI HUB (find him on LinkedIn)
Gerd Glaser, Head of Customer Success

(find him on LinkedIn)
Temor Aziz, Director of Enterprise Sales

(find him on LinkedIn)


Your voucher for registration
If you want to attend the Adobe MAX 2023 conference in Los Angeles in person, use our exclusive promo code M23SCDP and save US$500 (Subject to availability.)
Join the CI HUB team for what is bound to be one of the best Adobe MAX events of all time.

We can only tease a little about what we are going to show at MAX, as there are some major updates. Let's just say that we are going to make the Adobe world available everywhere, and in the way that they consume it. We are giving away a Nebula projector so please sign up for that as well, but the draw is a lifetime CI HUB Connector license for one lucky user.

If you are on-site in Los Angeles, visit us at our booth G402. We will have cool giveaways as usual and there will be a pre-Adobe MAX dinner that we will announce soon… watch this space.
Stay tuned for more updates soon and don't miss the opportunity to sign up for our monthly newsletter.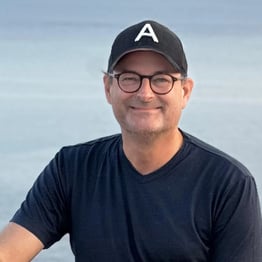 Article by
Andreas Michalski
CEO & Founder of CI HUBAs Managing Director and Head of Sales, Andreas Michalski sold the company iBrams GmbH & Co KG, which he founded, to the French company Wedia SA in 2017. The company developed a Marketing W2P solution for international companies such as Deutsche Bahn, Fresenius, BMW, Continental, Estee Lauder, and Apple.