On the 20th September CI HUB hosted a webinar with guest speakers from Sitecore. It was a lively talk about a topic that peeked a lot of interest which was evident from the Q&A section
Uncovering the Hidden Stakeholders of Your DAM: A New Perspective on Digital Asset Management
Guest speakers from Sitecore, Lovisa Eriksson, Product Management and Petar Mitev, Technical Product Marketer joined Andreas Michalski, CEO at CI HUB to talk about making DAM a companywide asset.
The topics discussed
Stakeholder buy-in and management,
Who needs access to the DAM
The genesis of silos in organizations
Crossing the silo: an integrated approach
The role of CI HUB in DAM evolution
DAM beyond marketing: The case for a Content Hub
A great point made by Lovisa was that the DAM journey starts in marketing/brand, but the reach is companywide. She mentioned a few departments that are accessing or should access a DAM for the DAM to be successful. External agencies, merchandisers, IT, Design andProduct development, Packaging, PR, HR, Legal, Customer Success, to name a few.
Another great point
Put yourself in the users' shoes, what does success look like for each type of stakeholder. A DAM is not a toy, it is an asset that, when implemented correctly and with the correct way to access it, it can drive your brand to new heights.
The flow of content
Petar talked about the touch points and the various systems that are involved in content creation. This included content delivery systems as diverse as IoT and content sources from cloud to PIM. This is not as simple as A to B.
The art of the DAM is to make every interaction for "casual user" feel like it is as simple as A to B. With the right implementation and the correct access, your company can have a real advantage.
"Not everyone needs to have daily access to the DAM, but everyone needs to stay on brand."
A DAM good opportunity
Andreas talked about the about how accessing the DAM should be child's play and that is the key to getting DAM as a central business asset.
There was also a sneak peek into what is to come but for that you will have to watch the recording.
To join the waiting list for the next version of the CI HUB Connector, please reach out to sales and they will put you on the waiting list.
Don't forget, the CI HUB Newsletter goes out once a month and this is where you can keep up with all the latest news - sign up here.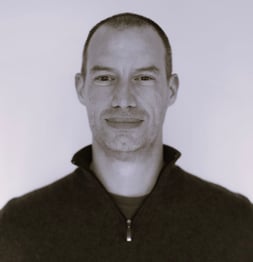 Article by
Nick Stein
Head of Marketing at CI HUB Nick Stein has 20+ years experience in Marketing which includes managing the Manchester United sponsorship. For the past 15 years he has been a Marketing consultant guiding start ups at various stages to exist, mergers and funding rounds. He is also an experienced founder with an exit behind him with OnePlayerDown.