Join CI HUB at Veeva Summit EU taking place on 28-30 November in Madrid for an event packed with learning, sharing, and connection
If you are interested to join Europe's leading commercial event for pharma innovators and hear about the latest trends and insights in omnichannel engagement, content, and data that will shape the industry in the years to come, then keep reading to find out how to reconnect with colleagues from across the pharmaceutical industry, discuss the latest trends, and learn from some of the world's leading pharmaceutical companies. The best part is that if you are a drug development professional in the biopharmaceutical industry, access to the Summit is complimentary
Veeva Commercial Summit in Madrid
Are you a Veeva Vault user and the approval process of your content takes ages? Or having trouble publishing and withdrawing content to your digital channels and ensuring only approved assets are in use? If you are seeking an answer to your questions, you should definitely join CI HUB in Madrid, Spain, between the 28th and 30th of November. The best part is that if you are a drug development professional in the biopharmaceutical industry, access to the Summit is complimentary.
This year, CI HUB will be attending the Veeva Commercial Summit as a silver sponsor where Gerd Glaser, Head of Customer Success at CI HUB and Richard Bamford, Head of Ecosystem, will be welcoming guests at CI HUB's dedicated booth, showcasing the CI HUB Connector which launches Veeva Vault PromoMats within 17 applications, including Adobe Creative Cloud and Microsoft Office, providing seamless access to compliant, up-to-date digital content. CI HUB saves time and simplifies your daily tasks of creating, managing, and updating documents, presentations, and marketing materials.
What to expect
Join Veeva Commercial Summit and get the opportunity to hear from an exceptional lineup of inspirational speakers who will share their innovations, strategic direction, and best practices with the aim of making omnichannel excellence a reality. Get the chance to exchange ideas and spark new ways of doing business with over 1,000 industry professionals through keynote sessions and networking receptions.
If you are interested in attending the Veeva Commercial Summit, you can register now for free.
See you in Spain!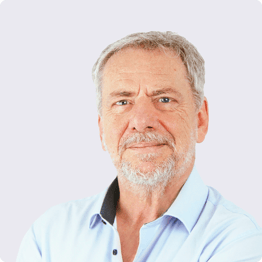 Article by
Gerd Glaser
Head of Customer SuccessGerd Glaser has 25 years of experience in the marketing and communications industry. He has worked as a founder and managing director of agencies and as an external consultant for leading companies. He has extensive knowledge of digital asset management, workflow management and is an expert on Adobe products.