Adobe has just recently moved a brand new update of Adobe Express out of Beta and released it for everyone to access. This is an exciting new era for Adobe Express as this is a great tool, focused on the "Creator" generation.
Introducting to the CI HUB Connector for Adobe Express
This is also exciting for CI HUB, as we were one of a small handful of companies invited to join the Beta and create an Express Plugin. So we are very proud to announce the launch of the CI HUB Connector for Adobe Express. To make the occasion we have a special price available Contact us for details.
Power up Adobe Express with CI HUB Connector.
CI HUB Connector is the plugin for Adobe Express that makes all your company's Digital Assets directly available without leaving Express to search for them. The two together, allow for all the amazing new content you create, to be on brand with just a drag and drop.
Empower your team to be strong brand ambassadors and still have the freedom to create quick content for presentations, social media, diagrams etc
Key features and benefits of CI HUB Connector for Adobe Express:
Place assets (images and videos) from the panel into your express project
Upload your project in different renditions to your connected integrations, DAM/PIM/Cloud storage, etc.
The following renditions are available:
The active page as png, jpeg or pdf,
If it's a video project, as mp4, or
The whole document as pdf
Of course, all the in-panel features like browsing assets via search or folder navigation are available, as well.
How to access CI HUB Connector in Adobe Express
Register for Adobe Express
Open up a project
Navigate to the "Add on" section on the vertical menu on the left of Adobe Express
Search for CI HUB Connector
Click Register and create an account
You will see a confirmation screen
Now you will see the CI HUB Connector Panel on the right hand of the screen in Adobe Express
You can connect DAM, PIM, MAM, Cloud Storage, Stock provides etc
Want to know more about the Adobe Express Connector? Contact us!
That is not all
This is another one of our great connectors for the Adobe product line that is making designers' lives simpler, see all our Adobe connectors here.
In addition to connecting the world inside Adobe, we are supporting Adobe to be connected to the world outside of Adobe; SharePoint, Office 365, Google Workspace, Wordpress, etc.
To know more about that visit our integration to AEM assets.
Watch the video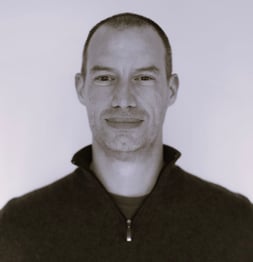 Article by
Nick Stein
Head of Marketing at CI HUB Nick Stein has 20+ years experience in Marketing which includes managing the Manchester United sponsorship. For the past 15 years he has been a Marketing consultant guiding start ups at various stages to exist, mergers and funding rounds. He is also an experienced founder with an exit behind him with OnePlayerDown.