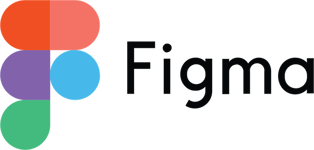 CI HUB connector for Figma
.
---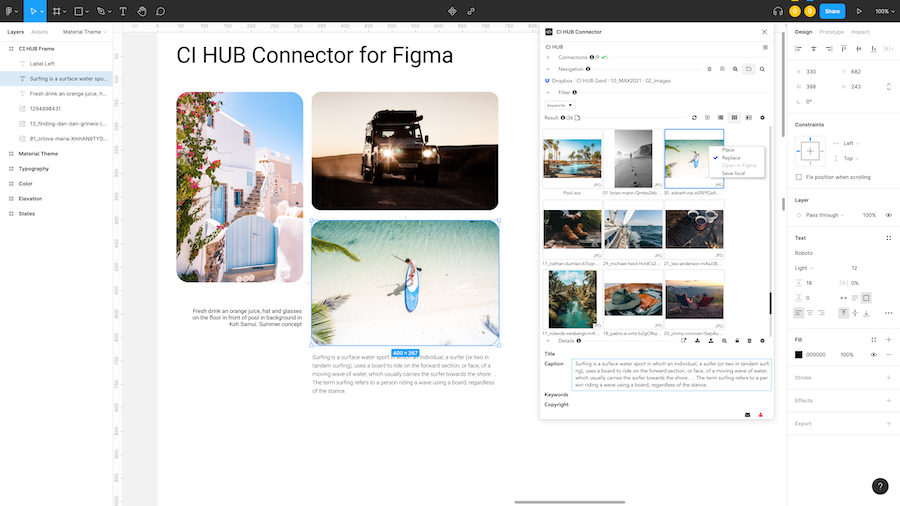 Connect your design teams to your design files, images, text, metadata wherever they are located, directly in Figma.
You can now open and save your project in any relevant DAM/ MAM/ PIM or Cloud storage systems without ever leaving Figma or find pictures in GETTY Images, Adobe Stock or any other relevant stock provider you can!
Simply by using the CI HUB Connector!
Get access to every asset you need.
Place your images and metadata directly from your DAM or CloudStorage system into Figma.
Images always have a link to the original file so you can automatically update assets at any time.
3 easy steps to get started
Step 1
Download and install the CI HUB connector for Figma
Step 2
Register to CI HUB connector throughout our website
Step 3
Start using Figma .app like never before
CI HUB supports: Adobe CC Library, Adobe Lightroom, Adobe Stock, Adstream, Aprimo, Box, Brandfolder, BrandMaster, Brandworkz, Bynder, CELUM, censhare, Cliplister, Dash, Dropbox, eyebase, Fadel, Fotoware, Gelato, Getty Images, Google Drive, Google Photos, Imageshop, iStock, Keepeek, Myview, OneDrive, Opentext, Picturepark, Pimcore, Pixelboxx, Purered, Sharedien, Sharepoint, Shutterstock, SiteFusion, Unsplash, Veeva, Webdam, Widen, Workfront.
Don't search, just use
.
CI HUB connects all kinds of brand assets spread across various locations to the relevant people. Assets become easily available in your favorite creative or productive applications. This makes you even more creative and productive and improves efficiency and accuracy.