Creative teams can accelerate their workflow processes with a smart connector between the DAM and Adobe Creative Suite. Adobe plug-ins are an easy way for designers to connect all assets within the DAM with their desktop applications; Adobe InDesign, Photoshop, Illustrator and Premiere. Through navigation and search they can manage revisions of assets, link them in InDesign templates and share the package inside the DAM with a custom workflow. In this webinar, from content creation to distribution, we will demonstrate how Adobe plug-ins can enhance the power of your DAM involving the right people at the right time to transform your entire creative process.
Download Now the Whitepaper from the Webinar

Frederic Sanuy
DAM Consultant
ACTIVO Consulting
Fred is a 25-year expert of the information technology industry, with Digital Asset Management (DAM), Product Information Management (PIM) and Content Management System (CMS). He advises customers, technology project leader on digital strategy, technology business cases, and vendors. He is the owner of ACTIVO Consulting offering a wide range of services to customers (brands, retailers, agencies, corporate). We are providing digital solutions strategy from RFP, vendor selection criteria analysis, requirements analysis, metadata and workflows strategies and end-to-end implementation project management.
Andreas Michalski
CEO
CI HUB
Andreas Michalski is one of the initiators of the Web2Print market and now the founder and CEO of a marketing automation platform CI HUB. With his company iBrams, he was quick to take advantage of the possibilities offered by the Adobe InDesign Server for the webbased processing of CI-compliant marketing materials for companies. iBrams has been used hundreds of times by companies worldwide. The 40-person team was one of the innovation drivers for rule-based editing. Following the successful sale of the company to a French DAM manufacturer, the establishment of the CI HUB was the logical step to properly address the topic of marketing automation. Andreas Michalski was born in Frankfurt in 1965.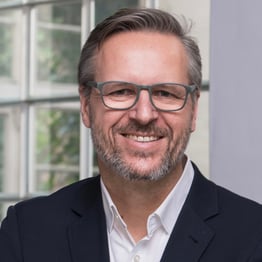 Article by
Jörg Seidler
COO & Founder of CI HUBJörg is an automation and data processing engineer with more than 25 years of professional experience in marketing, internet and software development. He has a strong conception and management background to lead a company like CI HUB to succeed. In addition, he has very good contacts in the market relevant to CI HUB due to his many years at iBrams as Key Account Director. Forming and leading teams and working closely with them characterize his working style.