Benefit from Shutterstock integration for CI HUB Connector now!
CI HUB is proud to announce a new integration with Shutterstock! We want to make your creative workflow as easy as possible. By integrating Shutterstock into the CI HUB Connector we make your content sources available right at your fingertips in Adobe Creative Cloud applications and Microsoft Office.
You can license, search, and preview Shutterstock content right in your application. Use the AI based similarity search and export right into your DAM, CMS or file management solution of choice.
Learn more about our new Shutterstock integration in CI HUB:
Search, preview, license Shutterstock content within Adobe or Microsoft. CI HUB delivers an asset panel that supports Adobe Photoshop, Adobe InDesign, Adobe Illustrator, InCopy or Adobe Premiere Pro, plus After Effects and Bridge by the end of 2020. And also in Microsoft PowerPoint, Word, and Excel. Our Shutterstock integration allows you to access Shutterstock content and search within all these tools right now.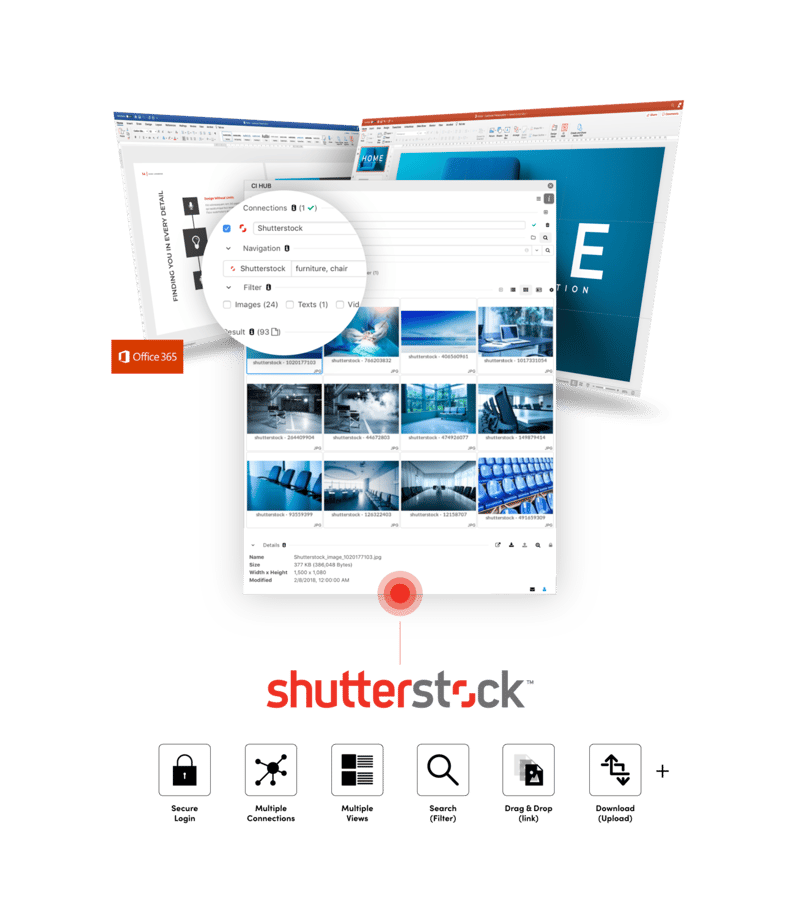 Enter a keyword to begin your search. From there you have the option to filter by category, license, size, orientation, color, age, gender, ethnicity, and number of people. Once you find an image you like, you can drag and drop directly into your page layout to preview. If you want to swap the image with another one, all you have to do is drag and drop the new image on top of the previous one. The image link will automatically update to your new image.
When you're happy with an image, you can license directly within CI HUB without opening another tab to search, license, download, and returning to your design tools to upload.
Additionally, our Shutterstock integration in CI HUB supports search, preview, and licensing of Shutterstock images, illustrations, vectors, editorial photos, videos, and music tracks.
More about that at https://www.shutterstock.com/blog/shutterstock-integration-ci-hub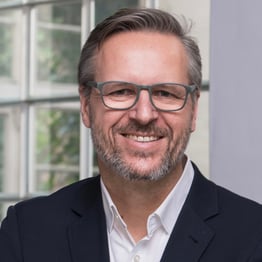 Article by
Jörg Seidler
COO & Founder of CI HUBJörg is an automation and data processing engineer with more than 25 years of professional experience in marketing, internet and software development. He has a strong conception and management background to lead a company like CI HUB to succeed. In addition, he has very good contacts in the market relevant to CI HUB due to his many years at iBrams as Key Account Director. Forming and leading teams and working closely with them characterize his working style.