More than 200 Registrations from 26 countries were ready to see the next webinar from Henry Stewart and Activo Consulting about the CI HUB Connector. Fred and Andy gave an overview of Marketing Operation and improved the process by using the Connector to your different data sources. It was fun and informative. So take a look at the recording and read the answers to the Q&A here.
Q&A from HSE Webinar November 18, 2020
Q: Do you currently have plug-in access to upload the completed asset directly to project management systems such as Workfront? Or plans to integrate some in the future? I've heard you mentioned Asana?
A: The idea of CI HUB is to deliver everything a creative or a Business user needs to create a Communication rite within the application he likes to use. And this also includes the access of his Workflow tasks. Currently, we are working on this and plan to have the relevant providers of workflow systems in CI HUB right at the start.
Q: Does that then save everything as the package to your final repository?
A: Yes! If you upload an InDesign back to your connected System and you select "include package, "then a "regular "InDesign package will also be uploaded to the System in one step.
Q:Andreas spoke about multiple agency connections. I assume that the multi-region access is managed, so the same experience is for California as it is Japan?
A:Yes. CI HUB always connects to the original "source System, "so you will experience the sale performance as if you work in a direct way.
Q: How is compatibility with older versions of applications, e.g., Adobe CC/Microsoft?
A: CI HUB supports all Adobe Versions back to CC 2018. We require that the Adobe Product supports CEP. If CEP is supported, we can offer our CI HUB Connector.
With the Microsoft Products we support starting with Version Office 2016.


Q: I did not see check-in/check-out functionality in the video workflow in premiere. Is this supported?
A:If the System you are connecting to is supporting lock and unlock, then the CI HUB Connector can do so.

If the Integration can use, it depends on the API of the System and if the Vendor has an Integration that is above the "basic "level.
Q: Is this connector supported for 3D assets and/or Adobe 3D tools like Dimension?
A: We would LOVE to support this. But Adobe is not providing the option to Developers to do so. Sorry.
Q: Is it planned to integrate CI HUB into Typo3?
A: Yes, we do so. The next family of applications we will support are CMS Systems. This includes different Systems. Stay tuned.
Q: People have been claiming interoperability forever. You are doing it. And user-based, on the environment in which they work, will work with humans?
A: YES, this is what we do. We believe that there must be a simple, fast, and efficient way to access your assets wherever they are.
Please let us know what you are missing. We love feedback. And… Try it for free. Go to Adobe or MS and download it.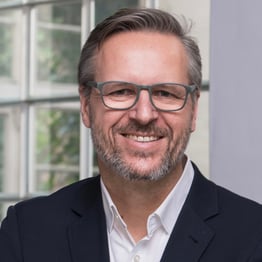 Article by
Jörg Seidler
COO & Founder of CI HUBJörg is an automation and data processing engineer with more than 25 years of professional experience in marketing, internet and software development. He has a strong conception and management background to lead a company like CI HUB to succeed. In addition, he has very good contacts in the market relevant to CI HUB due to his many years at iBrams as Key Account Director. Forming and leading teams and working closely with them characterize his working style.