Over the summer our team worked hard in order to bring you the latest version of the CI HUB Connector. So, we are happy to announce CI HUB Connector's newest version 1.2.36.
Here you can find an overview of the most important features and improvements:
CEP 11 and CORS compatible
It's common that Adobe has been updating its Creative Cloud in order to deliver the most updated version in the market. However, these updates are switching to CEP 11 resulting in many changes to the product. One of them is that CEP 11 now requires CORS. At CI HUB, we make sure to make all integrations compatible and functional. So if you are experiencing network error issues it is likely that this is a CORS issue with the integration you are using.
Dropbox Renditions
Introducing the option to work with low-resolution versions of your asset and switch between them as you need. We allow you to select from the different resolutions (LISTE), making your work more efficient and organized. CI HUB Connector supports this in Photoshop, Office365 Word, Powerpoint, etc. besides Adobe InDesign which is not yet supported.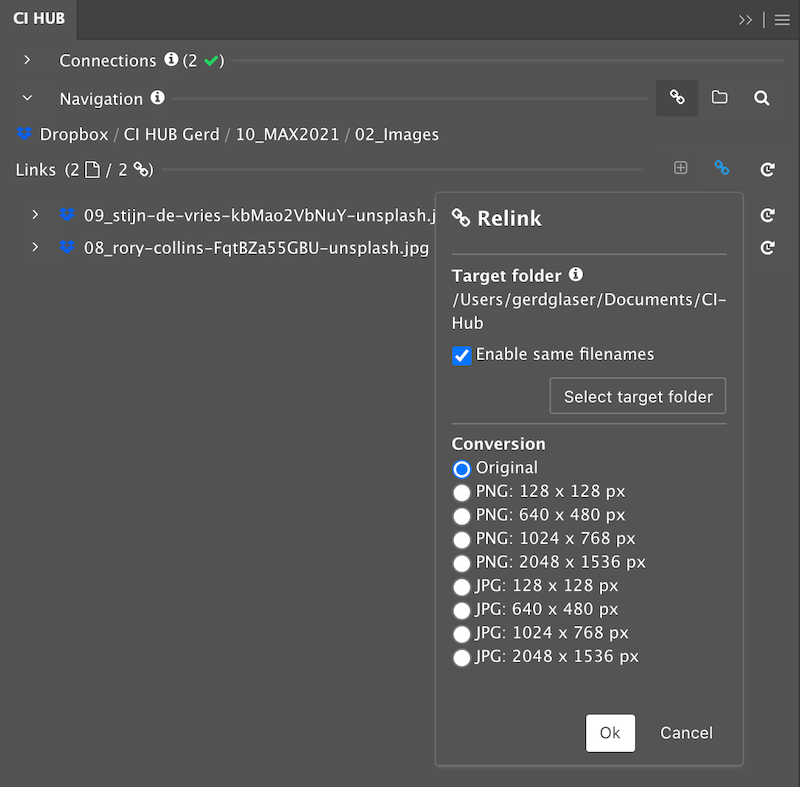 Additionally, Dropbox is choosing the wrong colour profile, which does not work in InDesign at the moment but we are hoping that this issue will be fixed soon.
Using Photoshop, Illustrator, and PDF with Office 365
There are two ways of adding your Illustrator files in Powerpoint or Word, you can either ask your designer to save the files in a PNG form or you can use the CI HUB Connector. What about placing a PSD file in Powerpoint? You can either ask the editor to save the PhotoShop file in a JPG for or you can simply use the CI HUB Connector, where you can use Photoshop, Illustrator and PDF with Office 365.
Reducing file size for Illustrator assets
When you are editing an online project in Adobe Illustrator and placing the images, the file can be extremely increased in size if you don't use reduced resolution on your images, which means that you have to download the image, convert it, and save it again. This way you lose control over the current version of the image. With the CI HUB Connector, you can avoid all these steps by simply selecting a rendition. This gives you the comfort of always working with current images, saving you a lot of time.
Drag&Drop now remembers the selected rendition
You asked and we listened! Now, when you Drag & Drop an asset, the connector remembers the last selected rendition. More specifically, when choosing Rendition Type, the asset won't change form as long as this Rendition type is available. If you Drag & Drop an asset where the selected type is not available, CI HUB Connector will switch it back to the original.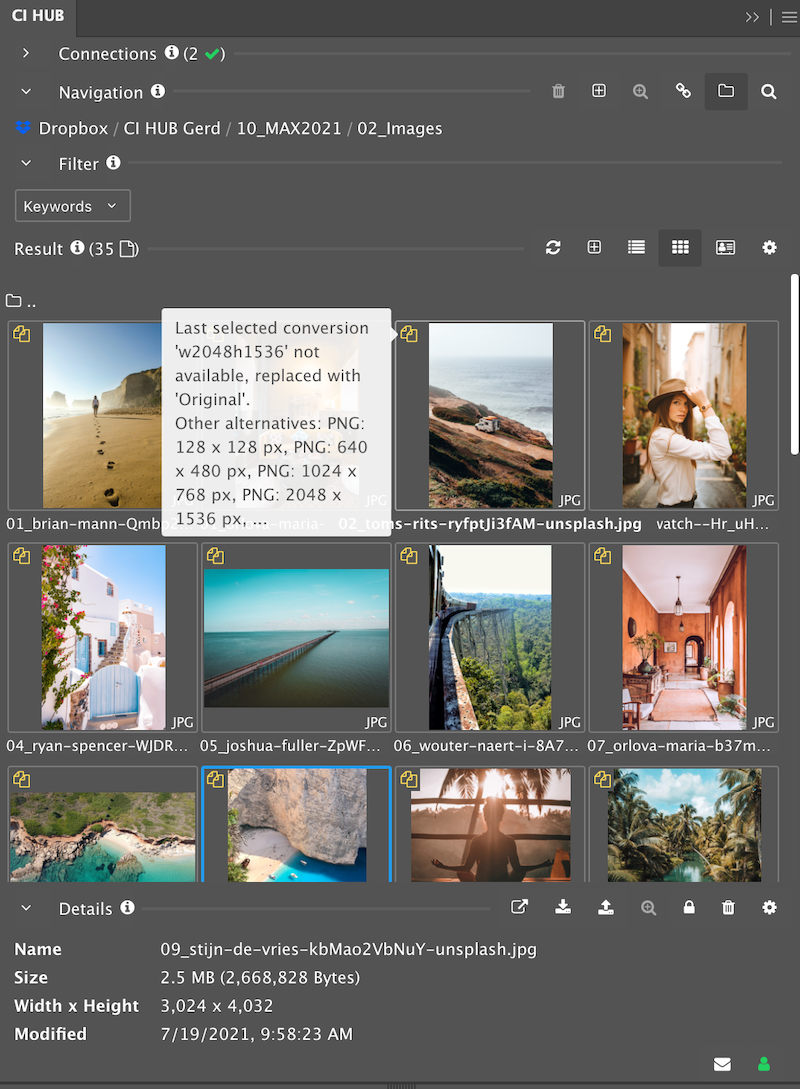 There is an option in the configuration to present "ToolTips" to inform the user if a selected Rendition is unavailable. This can be turned on and if off by default.
Uploading embedded assets from InDesign and Photoshop
Have you ever wondered what to do with an "embedded" image? With CI HUB's new update, InDesign and Photoshop are the perfect tools for your assets. You can fully access the embedded file and then save it as an asset into the integration or onto your local filesystem. And the cool thing is that it works both with InDesign and Photoshop.
UI update "Open in InDesign" now default
If you are working with chapters in InDesign, the page numbers must be displayed correctly. This is also true in connection with the InDesign book. So it is not the page number in the page order that is displayed, but the page number in the chapter.
Select content language
CI HUB Connector has the ability to switch between content language spaces so you can choose which metadata fields are displayed in any language there is in your source system in order to select the preferred language and use the metadata fields for your layout.
Sharedien now has CI HUB SPS (Serial Production Support)
For our premium integration, Sharedien, we have now released the DataMerge feature for Adobe InDesign.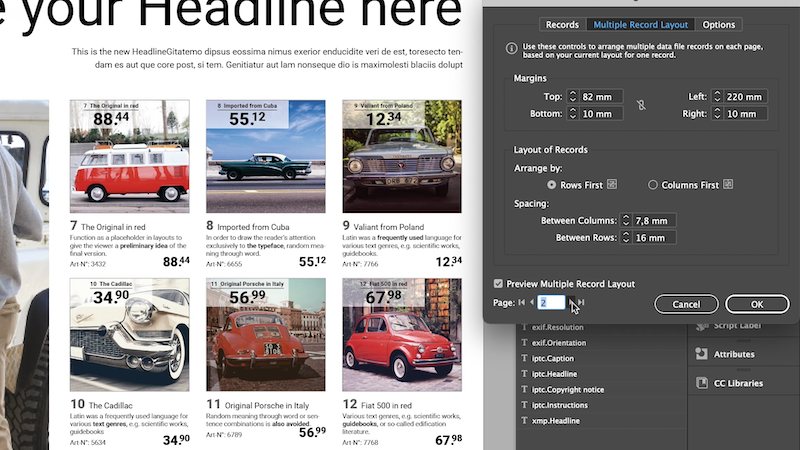 Still, not all systems are offering this feature, as the integration needs to support this.
Replace all features for Adobe InDesign
CI HUB Connector now supports the option to replace all assets within a document that are identical, regardless of where they are placed. This is handy when it comes to replacing an old logo on a page with a new one. With just one click in the context menu, it is ready. This feature is not available to limited versions of the CI HUB Connector.
Pool.jpg is not Pool.jpg. Working with identical file names.
CI HUB now supports the option of working with integrations that allow duplicated filenames. Simply create a subfolder with the Asset ID and then save the JPG file there and you can have the same filename with different content.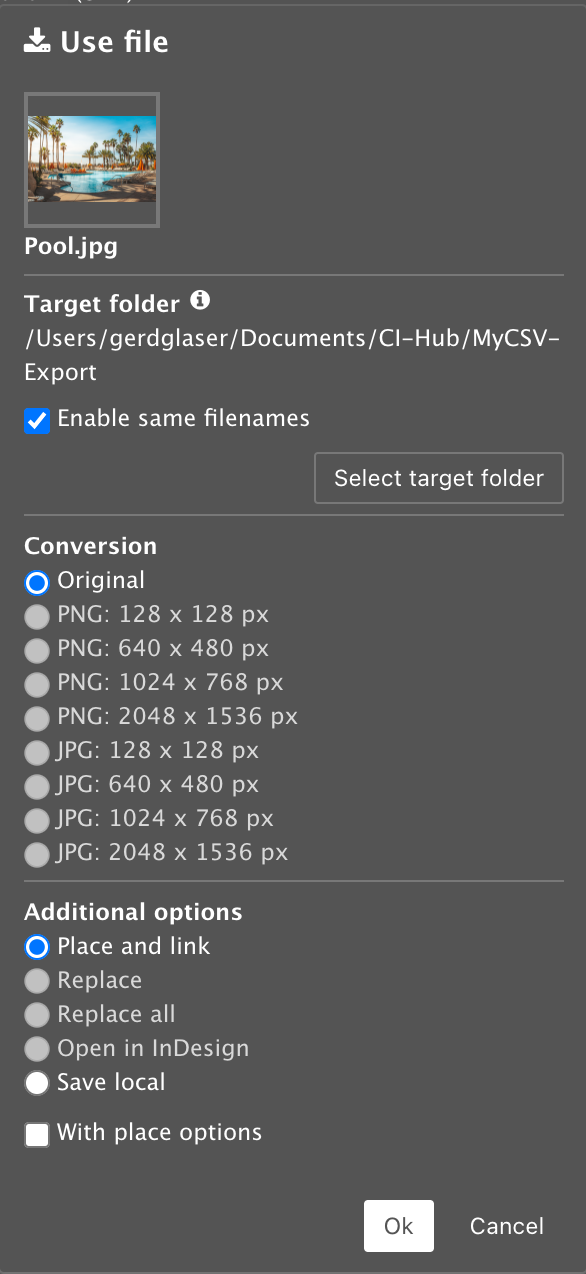 And if you turn off the option, CI HUB Connector will store all of your assets in the selected folder on your drive.
Unsplash & ImageShop integrations are now live
We are thrilled to announce that Unsplash and cloud-based DAM solution, ImageShop are the newest integrations and are available for all users. Enjoy!
Visit our CrossUpdate page.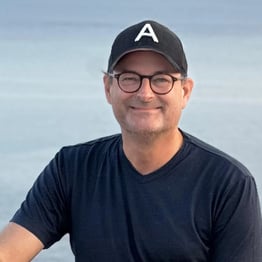 Article by
Andreas Michalski
CEO & Founder of CI HUBAs Managing Director and Head of Sales, Andreas Michalski sold the company iBrams GmbH & Co KG, which he founded, to the French company Wedia SA in 2017. The company developed a Marketing W2P solution for international companies such as Deutsche Bahn, Fresenius, BMW, Continental, Estee Lauder, and Apple.