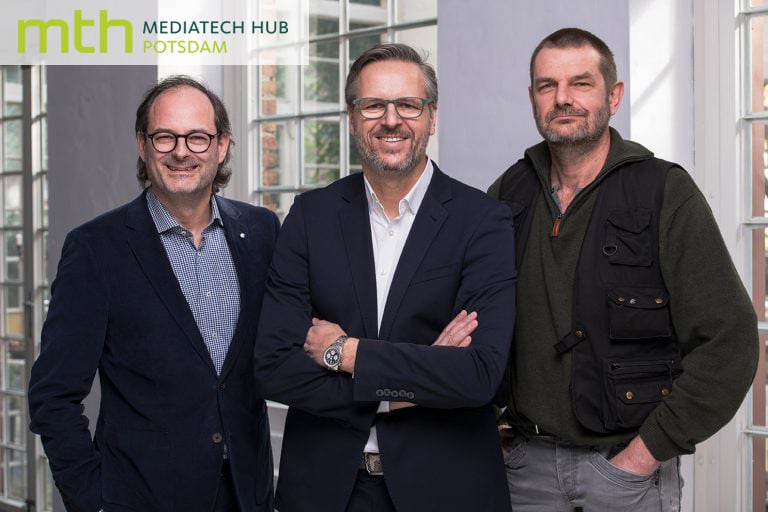 Update marketing materials with a single click and use them centrally: how the start-up CI HUB makes creative teams' daily workload that easier with its automation software.
How easy is it to automate marketing processes? Apart from creative claims and campaign ideas, every marketing department is responsible for delivering logos, flyers, visuals and presentations in a uniform corporate look. The corporate identity is visualised in many small-scale elements, yet still represent a uniform corporate image to the outside world. To do this, the look is based on clear guidelines which are usually enshrined in regulations. Such corporate identity guides can run to several hundred pages. Large companies like Apple have a whole team monitoring compliance with the corporate identity at all levels. The time spent doing this and the degree of coordination are correspondingly high. What if the marketing executives and their agencies didn't have to check and enter everything by hand, but could adapt the materials used in their daily programmes with a single CI-compatible click? And do all of this automatically? That's just what Andreas Michalski, Jörg Seidler and Jasper Ullrich of the Potsdam-based start-up CI Hubthought.
All of the three founders have many years of experience with brand management software and know the daily requirements of complex marketing processes. "What we really should do is find an application that goes to the user – that puts the user's problem at the centre", says Jörg Seidler about the initial idea. While there are many applications that manage automation here and there, it's really all about having the correct deployment. Many teams use their materials in several programmes and tools. CI HUB therefore worked on a cloud-based platform with plug-ins that can be used across systems in current programmes of Adobe and Microsoft. The tool is integrated into the target programmes. Thus, the software can support virtually all of the media that play a role in marketing. CI HUB does not store the data itself, but connects the end user with the data sources via its own platform.
The mass of data used by large companies for their marketing processes is enormous. There is customer data from CRM (Customer Relationship Management) systems, image data from a DAM (Digital Asset Management) or product data in a PIM (Product Information Management). In addition, there is the content from photo agencies such as Getty Images and other stock library services or clouds such as Dropbox and Google Drive. With CI HUB, all this content can be easily filtered, accessed and used in the applications via Drag and Drop.
Complex coordination processes are no longer necessary if a company, for example, is working with agencies around the globe on an international customer. Every employee in each country has direct access to CI-compliant documents through CI HUB. Everyone the is working with the same data source. If someone opens a document with an outdated layout or logo, the CI HUB plugin will make them aware of this and exchange it at the touch of a button.
The particular feature here is that the original image is stored centrally only once in one size, but can be made available in a higher or lower resolution for different needs. CI HUB also generates a preview image – regardless of whether other programmes are normally providing it. The user can then quickly see whether they are accessing the right file. This way means that teams are always working across all programmes with the most up-to-date and approved content. If the company has a Product Information Management system, the associated texts or product descriptions can be displayed directly as data alongside the images and then inserted into the layout.
The information is pooled and bundled in one place and imported to where the users need it. What works for large companies also works for small teams or freelancers.
At the moment, the start-up is in phase one. Further data sources are to be integrated in the future. This would lead to an acceleration of automation processes particularly for e-commerce platforms and websites.
CI HUB has since become one of the latest success stories operating from the MediaTech Hub. It was only this February that the start-up announced that it had closed a seven-digit financing round with leading VCs. In 2019, CI HUB recruited Dropbox as a partner and is now active in the market with 13 major partners (including Bynder, Celum, Aprimo, Adobe Stock and Gettyimages).
The three founders originally come from Hesse, but Brandenburg was the one who offered the most exciting environment and the ideal funding landscape for their business idea back in 2018. So they were initially located in the Start-up Space at Potsdam Transfer and then accepted on to the MediaTech Hub Accelerator programme. The product launch in autumn 2019 at Adobe Max in Los Angeles was well received and opened up the international market.
CI HUB and the core team are now based at the MediaTech Hub Lab where they often meet with other founders to exchange ideas and have a beer together after work.
Article from Christine Lentz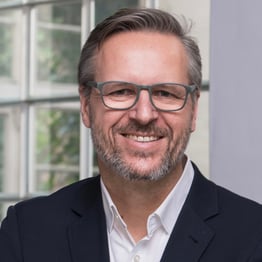 Article by
Jörg Seidler
COO & Founder of CI HUBJörg is an automation and data processing engineer with more than 25 years of professional experience in marketing, internet and software development. He has a strong conception and management background to lead a company like CI HUB to succeed. In addition, he has very good contacts in the market relevant to CI HUB due to his many years at iBrams as Key Account Director. Forming and leading teams and working closely with them characterize his working style.