Over the past few months our team worked hard in order to bring you the latest version of the CI HUB Connector. So, we are happy to announce CI HUB Connector's newest version 1.2.48.
Here you can find an overview of the most important features and improvements:
Keep last selected Rendition Type
Here it is… You have asked that we remember the last selected Rendition when Drag&Drop an asset. Now it is here. If you now choose a Rendition Type, it will stay as long as this Renditiontype is available.
If you Drag&Drop an asset where the selected type is not avail. Then CI HUB will switch back to the "original."
There is an option in the Configuration to present "ToolTips" to inform the user if a selected Rendition is unavailable. This can be turned on and if off by default.
Downloading and uploading large files in Microsoft Office 365
When up/downloading large files in Office365 you could experience errors or even a crash.
This was due to the situation that every up/download needed to be base64 encoded and this resulted in a limit of app. 384 MB in filesize.
Now the CI HUB Connector gives the appropiate warning.
Now supporting thumbnails for Adobe InCopy ICML Files We want to enhance the use of CI HUB within InCopy as this is a really cool tool. So now we support the preview of ICML files. And some additional enhancements. Expect more to come.
Textassets in Adobe Photoshop New feature: When selecting a text e.g. from Metadata within Photoshop, you can now Drag & Drop this text onto an existing Text-Layer set. The option to create a new layer for this text also exist.
Save and Load your Connections
Before Updating your Adobe Creative Cloud to Version 22 read this:
If you update your Adobe Creative Cloud in the next days, then you will see that all of your CI HUB Connections will be gone. You have to setup all of your connections again. Shure it just takes minutes but it is an extra task no-one wants to do. So with the latest update 1.2.44, you now have the option to save the load your Connection Profile.
This allows you to save your preferred Connections in InDesign and load it into Photoshop or any other program.
So we make it portable.
Enhance performance and allow sorting of folders
Updates and Enhancements Microsoft Office 365
Bug fix in the latest Word-Versions
The CI HUB Connector for Microsoft 365 
also supports the use of WEBP Assets
CI HUB Connector supports the InDesign Book format
We are building support for Adobe Book format.
To include the support for Adobe Book Fromat, it is a multirelease effort, before you can see something.

We like to give all of you a heads up that we are working on it and we would like to encourage you to get in contact and submit suggestions what you would like to see here.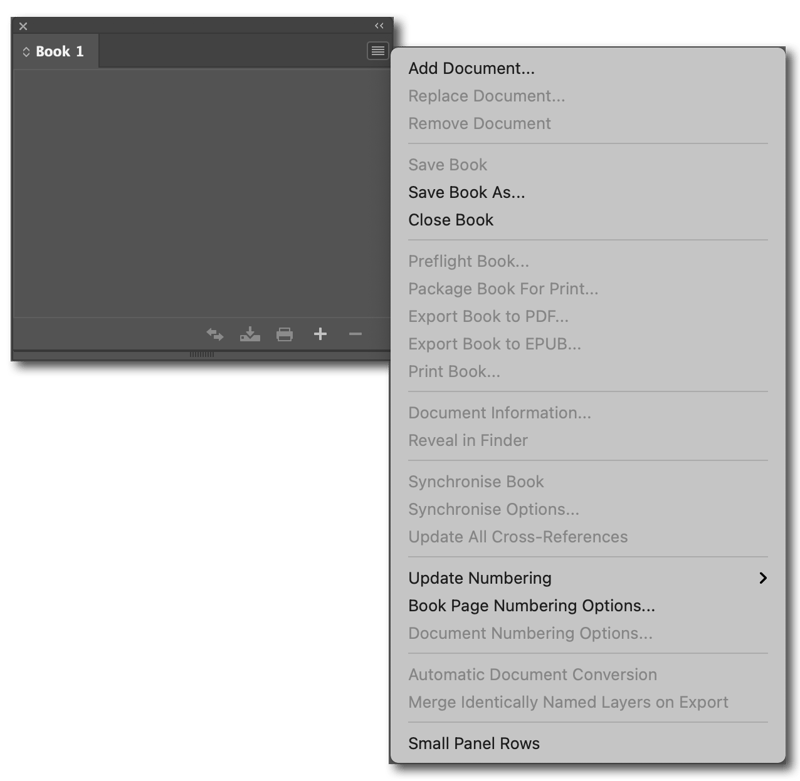 Cellum Connector
Users can now select the quality of the generated PDF Preview.
Widen Connector
Now supporting compatibility between the legacy WebDAM Silicon Publishing Connector and the Widen System. This also allows all Acquia WebDAM User to easy and fast migrate to Widen.
Figma and Sketch is now available
Connect to your favourite source systems
Place and Replace Images
Drag & Drop Metadata-Content
And many more…
Censhare Connector
Feature that allows to create a "Where-in-use-list" for assets within your DAM.
Very helpful if you want to check in which documents an image has been placed.
Thanks to the smart asset linking in the CI HUB Connector!
Enhancing the filetype tolerance
From now on we will be tolerant for variations on filetypes.
This is common on JPG/JPEG.